YOU'RE INVITED!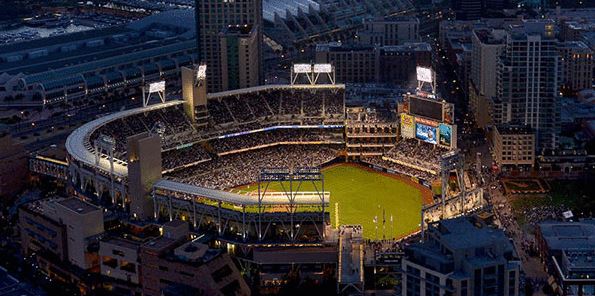 NATIONAL TRAVEL RALLY AT PETCO PARK
Western Metal Building Rooftop
at Petco Park
Thursday, May 14, 2015
FOOD: 6:00pm – 8:00pm
DRINKS: 6:00pm – 7th inning
FIRST PITCH: 7:10pm
Travel is essential to our regional economy. Join us to celebrate the power of the Travel & Tourism industry and its impact to our region. Mingle with SDTA staff, fellow Members and invited dignitaries on the Western Metal Rooftop for a private event. Don't miss a special announcement on the field for a VIP ceremonial first pitch.

The all-inclusive event includes your game ticket, mixer & unlimited food and drink.*
MEMBER PRICE: $75
NON-MEMBER: $85
VENDOR TABLE: $275
(includes 2 tickets, 6-ft draped table)
EVENT PARTNERS


Space is limited for vendors, so please book your table space ASAP using the RSVP link above.
*Beer/Soda/Water