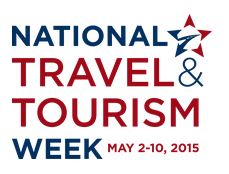 In celebration of the power of travel and its effect on the destination and regional economy, San Diego International Airport plans events throughout the week of May 6-8, 2015. The airport plans to create moments of gratitude for passengers and increase awareness of the airport's new facilities, services and brand.
Photo Booth with Scenic San Diego Backdrop
As passengers wait for their flights, they will have the opportunity to take a photo of themselves with a scenic San Diego backdrop. They will be provided with an actual photograph to take with them and information to access it digitally.
Locations of Photo Booths:
Terminal 1, post security in the Southwest rotunda
Terminal 1, post security in the Alaska/Frontier rotunda
Terminal 2 East/West, post security (exact locations to be determined)
Local Theme Park Mascots (Thursday, May 7 only)
Connect with LEGOLAND, the San Diego Zoo and SeaWorld to invite their respective mascots to make an appearance at the airport. Passengers will be offered the opportunity to take a photo with the mascots.
Balloon Display
A 12'-wide x 11'-high balloon display depicting a typical San Diego beach scene will be on exhibit presecurity at T2W by bag carousel 1 (the one closest to T2E). Travelers will be able to take their own photos with the balloon display as a backdrop.
Giveaways
In appreciation for using SAN, passengers will receive small giveaways. The giveaways will be distributed by Executive Team members and Airport Authority staff volunteers. Airport Authority Board Members have been invited to participate in Customer Appreciation Week activities by walking the concourses, distributing giveaways and thanking travelers.
In addition, a Social Media Campaign will be rolled out asking followers to text or post photos on Instagram, Twitter and Facebook. Six winners will be chosen over the course of the campaign.