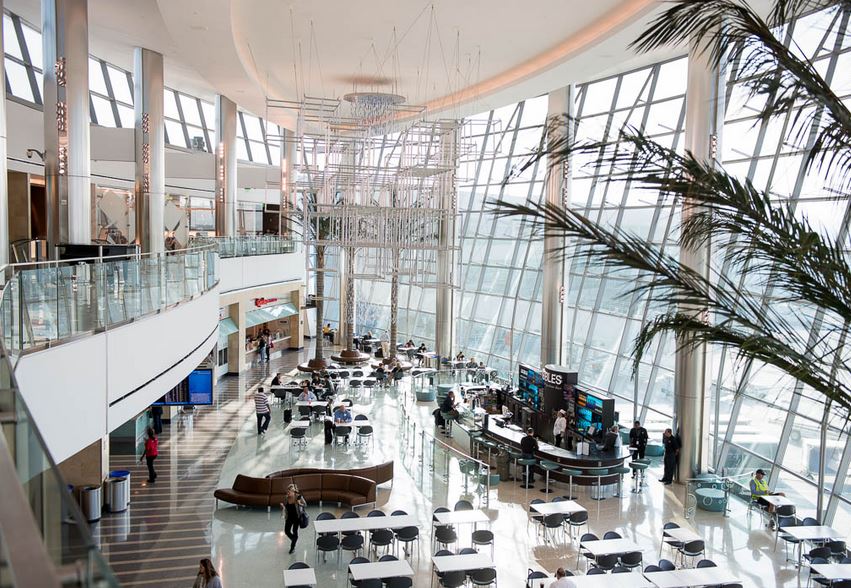 With the growing demand of inbound travel to the region, San Diego International Airport continues its improvements and development beyond the initial Green Build and Terminal 2 a few years ago.
San Diego International Airport broke ground on a new consolidated Rental Car Center (RCC) on the north side of the airfield in October 2013. The RCC will house a number of rental car companies in a single building, including the leading national brands, as well as local, independent and small business rental car companies. It is scheduled for completion in January 2016. Construction of the facility can be seen driving along the I-5 interstate just North of downtown.

At the same time as the RCC development, officials are in the process of completing the Airport Development Plan (ADP), which is the next phase of the master plan for the airport. This plan will identify improvements to enable the airport to meet increasing demand through 2035. Elements being considered in the plan include the future of Terminal 1, redevelopment of the former Teledyne-Ryan property, SANDAG's plans for future inter-modal transportation facilities, and opportunities for creation of new non-airline revenue. In January 2015, staff presented four alternative ADP concepts to the Airport Authority Board for feedback and direction on next steps.
Last month, a Request for Qualifications (RFQ) was released for a design-build team to create a "high-level experience" public-use parking plaza in front of Terminal 2. The parking plaza will consist of three levels and include approximately 3,000 parking stalls. Plans include integrated parking technology, public art and customer service measures.
Information about these projects is available on the airport's official website.