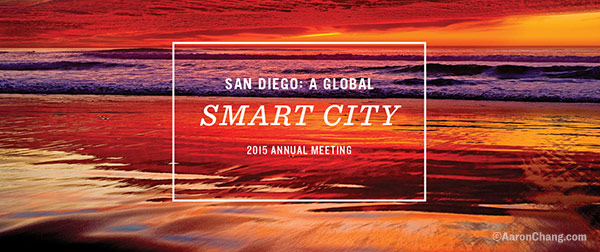 It was exciting to see so many people join us yesterday for our annual meeting. We are optimistic about the future of tourism for the San Diego region and look forward to working with all of our partners to build San Diego's global brand.
We hope you enjoyed hearing from Visit California President & CEO, Caroline Beteta, about the importance international visitors will play in our strategy to increase travel to the region. With the release of National Geographic Channel's "World's Smart Cities: San Diego" documentary, San Diego officially takes its place on the world stage.
Below you will find helpful resources for your planning and how you can participate, plus links to marketing assets to share in your communications.
With so many people tweeting during the meeting, #SanDiegoTourism was trending! Check out all of the social activity on our Storify page here!
Thank you to our sponsors this year for helping to make this event complimentary to members. We appreciate your support and leadership in the industry.