At a meeting held at the Bahia Hotel, The San Diego Tourism Marketing District (SDTMD) Board of Directors authorized the assignment of the current SDTMD contract with the San Diego Sports Commission (SDSC) to the San Diego Tourism Authority (SDTA). The assignment has been approved by the SDTA Board of Directors.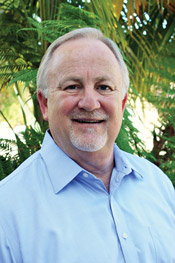 "Most major cities in this country recognize the value and opportunity of economic development through sports," said Mike McDowell, President of the San Diego Sports Commission. Fortunately, San Diego has a long history and strong track record of successfully delivering measurable economic results through sports. But, the marketplace for iconic and impactful sporting events of a regional, national and international scale has become much more competitive. The assignment of our TMD contract to the San Diego Tourism Authority will provide the scope and strength of its existing sales and marketing resources and infrastructure."
The goal of this assignment is to bring a focused, dedicated strategy to the delivery of hotel room nights through sports and to leverage the resources and capacity of the Tourism Authority in support of this strategy. Whether it is Davis Cup tennis, California State Games, Breeders' Cup horse racing, World Police & Fire Games, America's Cup sailing, Tough Mudder obstacle run, World Paddleboard Championships, or so many others events, a coordinated effort that maximizes TMD resources will only improve the return on investment.
"This assignment will allow for a formalized relationship that is very familiar to event rights holders nationally. Many Sports Commissions have working relations with or are departments of local destination marketing organizations. We are not breaking new ground here," McDowell continued.
The original contract between SDTMD and SDSC was for $328,900 for sales staff and marketing support. The unused balance available for the final eight months of the contract is $247,666, which will continue to support a predetermined scope of work. The assignment will begin on November 1.