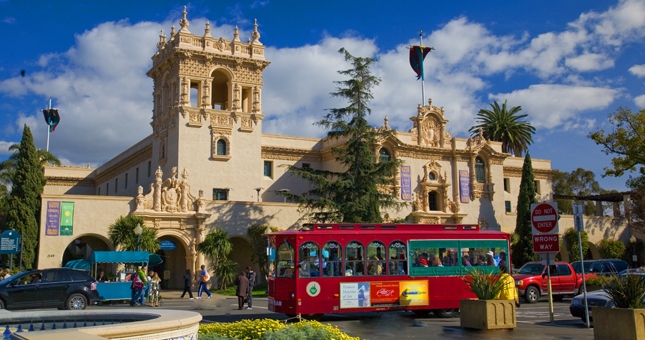 The San Diego History Center has been hard at work on a documentary about the history of Balboa Park.  The joint venture with the San Diego Tourism Authority (SDTA) is funded in part by a grant through the Tourism Marketing District, the San Diego History Center, and private donors.  With a premiere date of December 2014, the film will provide a platform for the SDTA to showcase the historic park in addition to selling travel to the San Diego region.
"We are so happy that Balboa Park's history will be captured in this way," said Peter Comiskey, executive director of the Balboa Park Cultural Partnership. "It will be a wonderful resource for the whole park."
As the media sponsor for the documentary, UT San Diego played a key role in the creation of content for the film, utilizing research and community participation to tell the story.  The History Center also has a vast archive of material which will be incorporated in the film.
SDTA President Joe Terzi adds, "The film will be the foundation piece for the ultimate branding of our Balboa Park as a major local tourist destination. With our concentration of 19 different cultural attractions — plus the world famous San Diego Zoo — Balboa Park is a unique destination."
The premiere date of December 9th has been set.  The film will be screened at the historic Balboa Theater downtown with a reception at the US Grant Hotel nearby.  Details and invitations will be sent in mid-to-late November.