Join the San Diego Tourism Authority team and your industry colleagues for a spectacular day of golf and networking benefiting Connections Housing.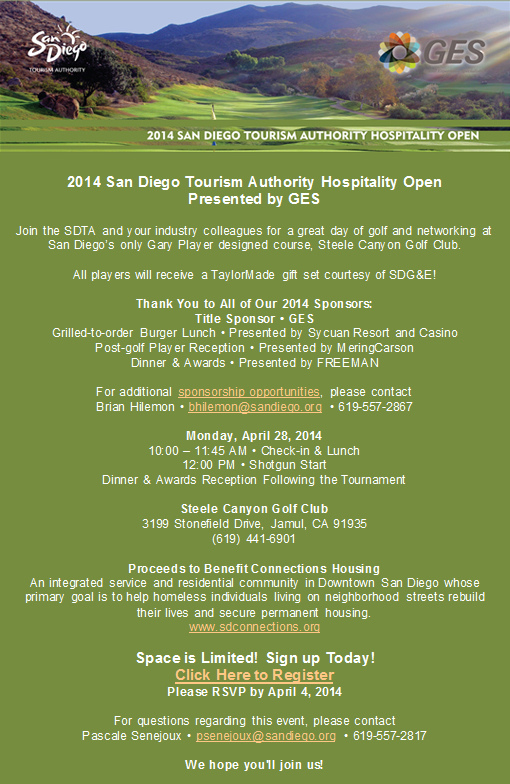 Register Online for the 2014 San Diego Tourism Authority Hospitality Open Golf Tournament
ABOUT CONNECTIONS HOUSING:
Connections Housing is a service and residential community designed to reduce street homelessness in the downtown neighborhoods by helping people who are living on the street move into permanent housing. Connections Housing provides 223 housing units, a health center and numerous social services all conveniently located in one building. Connections Housing is one part of downtown's larger strategy to end homelessness.