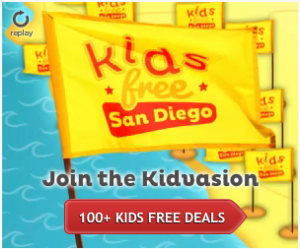 The SDTA is excited to announce the return of the "Kids Free in San Diego" promotion during the month of October in 2013. Last October, over 110 SDTA members participated in the promotion successfully boosting  inbound Fall travel to San Diego: County hotel room demand went up 6.6%, out-of-town attraction attendance went up 10%, and Amtrak southbound arrivals went up an exceptional 25%.
The campaign will be promoted by the SDTA through paid media (traditional and online), public relations, unpaid promotions, as well as digital channels including a website landing page and social media program.
To participate, fill out this sign-up form and return to Gabriela Arroyo by July 15 to be included in these promotional elements. Email: garroyo@sandiego.org; phone: 619.557.2810; fax: 619.696.9371.