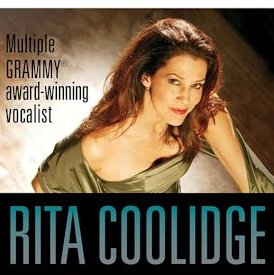 Spend an evening with multiple Grammy award-winning singer Rita Coolidge on June 18, 2013, 7:30 PM, at the Town and Country Resort & Conference Center. SDTA members will receive an exclusive admission of $30. In addition, SDTA members staying overnight at the Town & Country will receive one concert ticket free per hotel-room-night.
The benefit concert will help stop violence and abuse and is in conjunction with the ASI Way Summer Training Conference. The conference will be held June 16 – 19, and focuses on training methods for handling and resolving difficult, aggressive or stressful circumstances, situations, problems and people.
For additional information, visit www.asiway.ca.
Date & Time:
Tuesday, June 18, 2013, doors open @ 7:30 PM
Location:
Town and Country Resort & Conference Center
500 Hotel Circle North, San Diego, CA 92108
619-297-6006
Cost:
Non-members $40; SDTA members $30. To receive the discount identify yourself at the door as a San Diego Tourism Authority member.