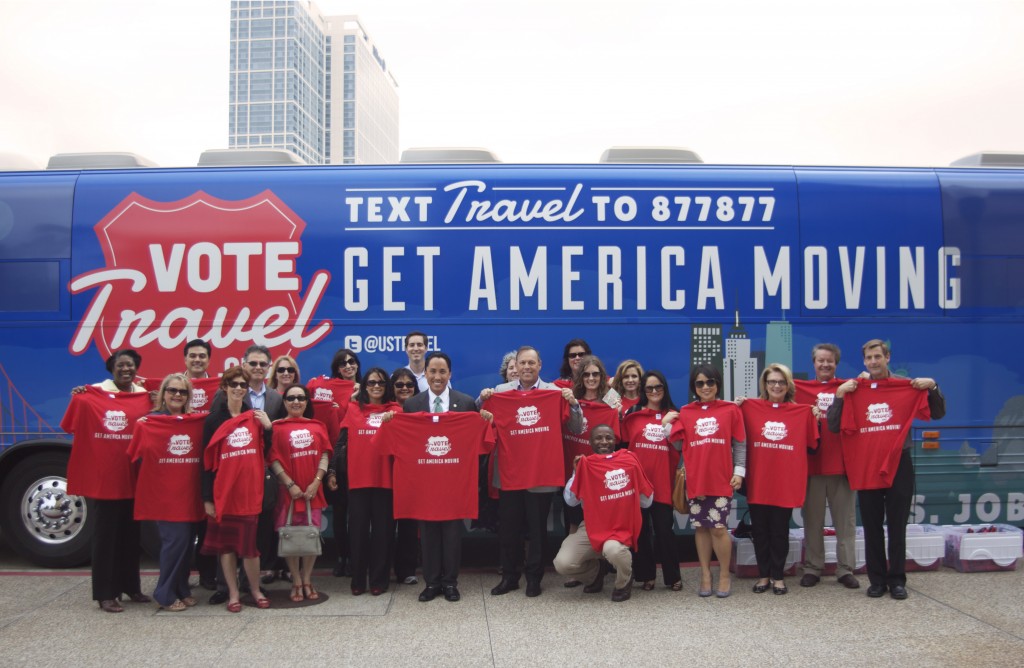 According to a recently published report by Travel Agent Central, support for this year's National Travel and Tourism Week (May 5 – 13, 2012) nearly doubled compared last year's participation to set a new record. More than 120 cities and states held rallies and events using the "Vote Travel" theme.
The U.S. travel industry represents 14.4 million U.S. jobs, benefitting local communities, supporting civic organizations and creating jobs. "Travel is a force that can drive our nation's economic recovery. It is one of the healthiest sectors of our economy in terms of job creation and hiring, employing one out of every nine Americans," states Roger Dow, president and CEO of the U.S. Travel Association. "During this election season, we are galvanizing support and asking Americans to 'Vote Travel' and showcase the power of our industry and its impact on our economy."
In San Diego, ConVis staff, members and tourism industry professionals kicked off the National Travel and Tourism Week on May 8 at Petco Park, where the Padres hosted a Travel and Hospitality Industry Appreciation Night. Thank you to all who attended the event and showed support.