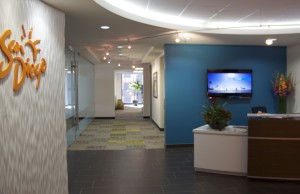 We've successfully transitioned into our new home in Symphony Towers, and we're settling in nicely. For those of you who had difficulty reaching us during the transition, we offer our apologies and gratitude for your patience.
We are excited about this new beginning, and continuing to serve our members and the destination with the highest level of service, expertise and professionalism.
Our new address is:
750 B Street, Suite 1500
San Diego, CA 92101
Phone numbers and email addresses have not changed.