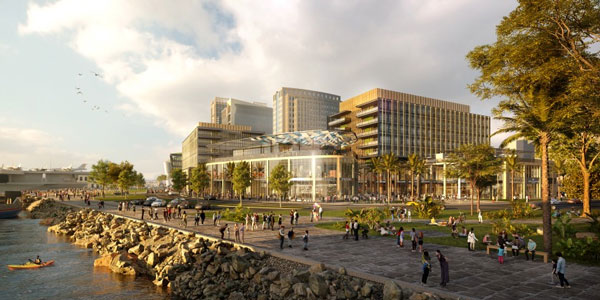 San Diego's innovation economy is going urban with two new high-profile projects that will help remake its Downtown by adding upscale mixed-use developments designed to cater to top tech and biotech talent.
When it comes to biotech, San Diego is considered to have one of the country's most vibrant clusters. Until now, most of that brainpower has been centered in La Jolla near UC San Diego and the nearby research institutions.
That focus is looking to shift with the announcement that the newly formed IQHQ real estate investment group had acquired five city blocks—or two-thirds—of the long-awaited Manchester Pacific Gateway development to create a "life science city" on San Diego's bayfront.
The plan is to call this new biotech hub the San Diego Research and Development District, or RaDD, filled with state-of-the-art laboratory facilities along with ground-floor retail and eye-popping views of the bay.
The project will include a series of mid-rise structures and one 17-story tower, as well as a museum, and 3 acres of green space and rooftop decks. The first phase of the district is expected to be complete by the summer of 2023.
Tracy Murphy, president of IQHQ, in an interview with the San Diego Union-Tribune, said: "Our vision for it was not that of a conference center or hotel, but really a dynamic, waterfront urban life science city."
Find out more about this exciting new development here.
Another development that is destined to remake San Diego's Downtown is the revamp of Horton Plaza Mall, turning the once-iconic shopping center into high-end office space for tech firms.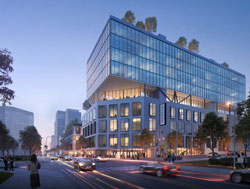 To be known as the Campus at Horton, the project will transform the 10-block property to house as many as 4,000 employees. The development will also include 300,000 square feet of ground-floor retail that would cater its techie clientele's tastes. It will also feature a reimagined and re-activated Horton Plaza Park.
The developer of the project announced in March that it had secured the funding it need to complete the first phase by 2022 and demolition of the mall began this summer.
Find out more here.
These are just a couple of the amazing transformations happening in San Diego. While meetings might be on hold, San Diego has not stood still. We can't wait to welcome you and your attendees back but until then we'll keep busy and keep San Diego warm for you.