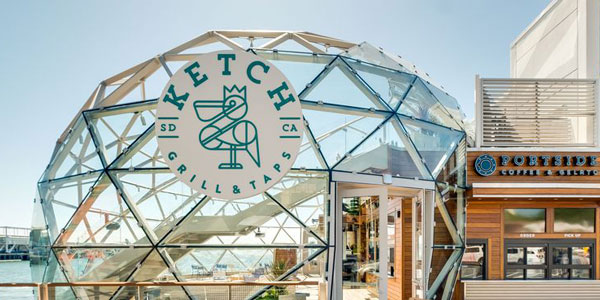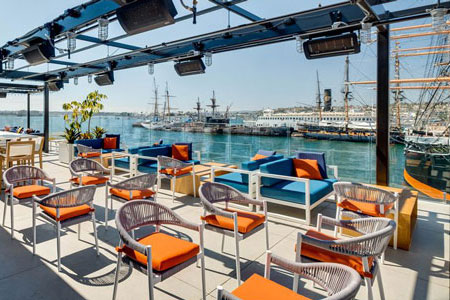 The long-awaited and much-anticipated Portside Pier is now open, remaking the waterfront while offering locals and visitors alike a uniquely San Diego experience. With its location alongside the Embarcadero, Portside Pier offers to-die-for bay views, cutting-edge architecture and four dining spots with cuisine ranging from fresh oysters to Mexican fare to delicious gelato. Grab some fresh seafood and a local craft beer from Ketch Grill & Taps or spice up your palate with authentic dishes from Miguel's Cocina. Need a pick me up? Head over to Portside Coffee & Gelato. For your classic seafood fix, there's Brigantine Seafood and Oyster Bar, a beloved San Diego dining institution.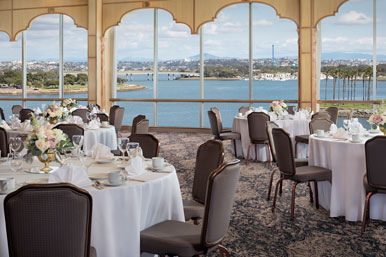 Get whisked away to a tropical oasis in the heart of San Diego at the Bahia Resort Hotel, which recently completed a multi-million-dollar renovation project. The stunning Mission Bay resort's 313 guest rooms received a major upgrade with design improvements that complement the Bahia's beach-meets-Morocco theme. In addition to reimagined guest accommodations, the renovation includes upgrades to the Bahia's event spaces, grounds and dining areas. Future event attendees will marvel at the attention to detail in the Mission Bay Ballroom's 20,000 square-foot space, which features panoramic views of the water as well as new carpeting, wall coverings and large chandeliers. In addition, the resort also opened a grab 'n go café inside a repurposed Airstream located just outside the lobby. The hotel plans to use the Airstream for outdoor private events as well. Visitors also can relax in style at the Bahia's private beach either in its updated cabanas or at its comfortable new seating area with lounge beach chairs and umbrellas.
Hyatt Regency La Jolla at Aventine
The Hyatt Regency La Jolla has undergone a major transformation, with the beauty of the La Jolla Cove at dusk serving as the inspiration for its new, bold look. From impeccable design elements in the upgraded lobby and market to an inviting open floor plan in the Grand Foyer, to updated modern guestrooms, the Hyatt Regency La Jolla has an airy and inviting design, including a refreshed Regency Ballroom and event space rooms that feature ocean blue accents and custom chandeliers. Considered one of San Diego's top hotels for meetings and events, the always-impressive property is ready to welcome guests so they can experience all the improvements for themselves.